In stock

Regular price

299,00 €

Sale price

249,00 €

Unit price

per

Sale

Sold out

Kostenloser Versand


In 2-4 Werktagen bei dir
100dB Alarm
Integrierte Powerbank
Bluetooth Soundbox
Überall fixierbar mittels Drahtseil
Shipping contents

Guardmine MUSIC black
Quick start guide
USB-c cable
Productdescription

Protect your valuable possessions with the Guardmine MUSIC - your reliable companion for ultimate security!

Focused on your most important security needs, the Guardmine MUSIC allows you to safely store your smartphone, keys, money and documents when travelling.

With our Safe-in-Safe concept, double mechanical lock, loud 100 dB alarm and Kensington lock connection, you get a comprehensive level of security.

And that's not all! Our Guardmine MUSIC also has a built-in powerbank to charge your protected mobile phones at any time, and a built-in Bluetooth speaker to keep you ahead of the game.

What are you waiting for? Get the Guardmine MUSIC now and experience ultimate protection and comfort!
Technical specifications

Weight: 0.7 kgSize: 24.5 × 18 × 5 cm
External dimensions: 245x180x50 mm
Internal dimensions: 170x150x30 mm
Weight: 700g (1.54 lb)
Safe-in-Safe: with double lock and alarm (100 dB, DC motor 0.6 kgf/cm)
Operation: Keyless open/close
Powerbank: 4400 mAh
Loudspeaker: 3 WT Touchscreen
Display: 4.3 inch, colour TFT, 480(RGB)*272 dots
Full protection: against touch and splashing water from all directions: Protection class IP 54
Shipping

We ship with the Austrian Post & DHL. Delivery time 2 - 4 working days.
The activation of the tracking link can take up to 2 days - but your package is already on its way to you at this point.

Shipping within Austria and to Germany is free of charge.
View full details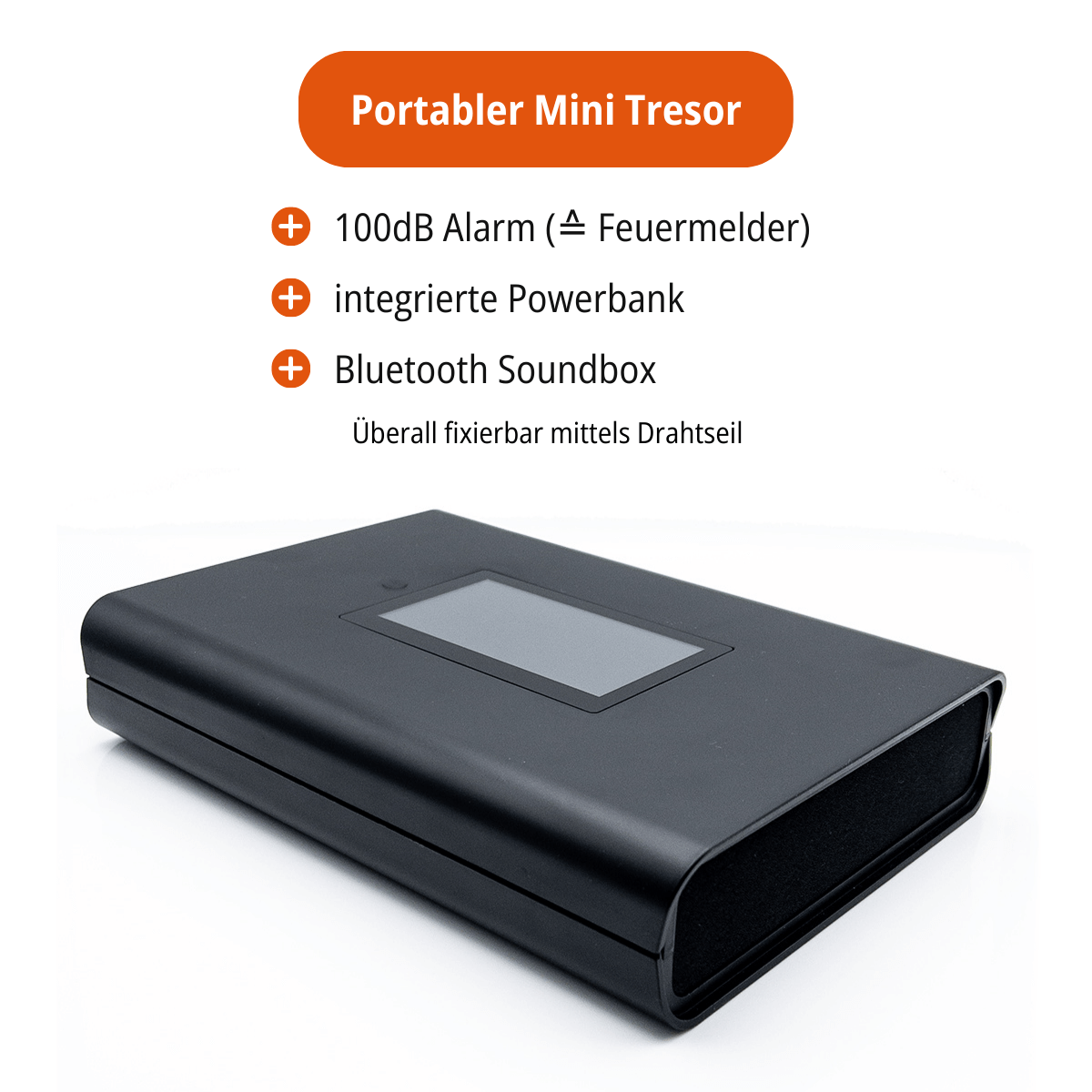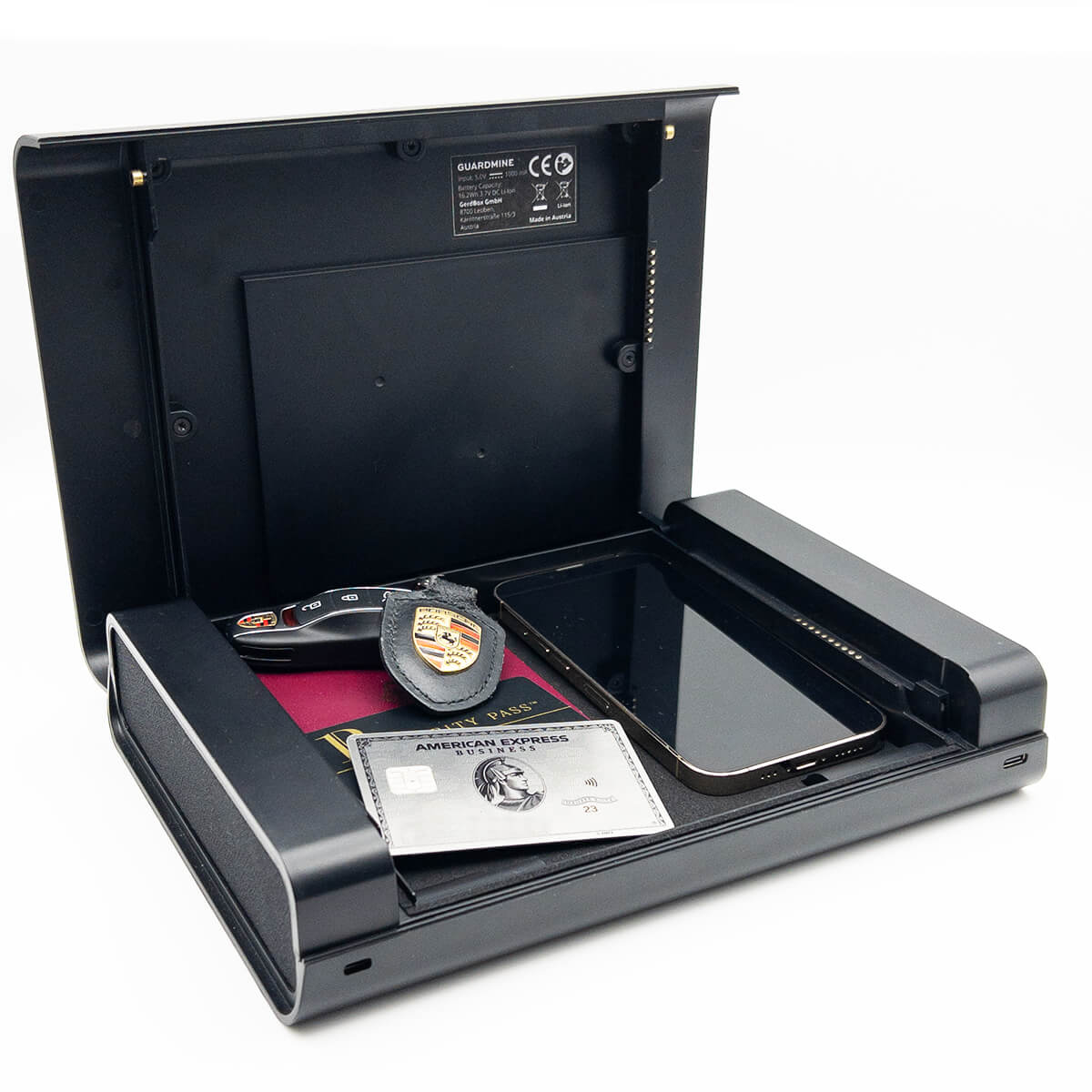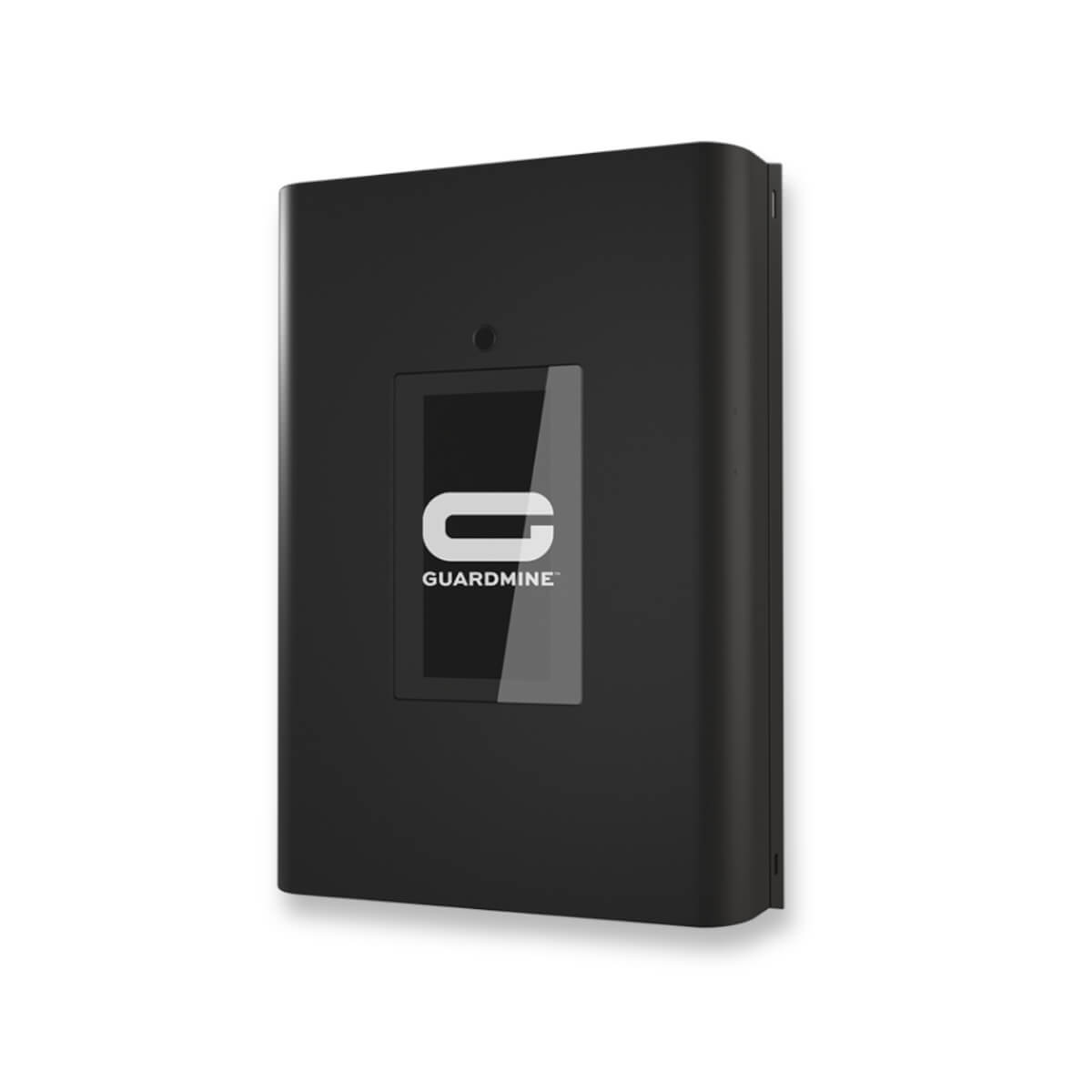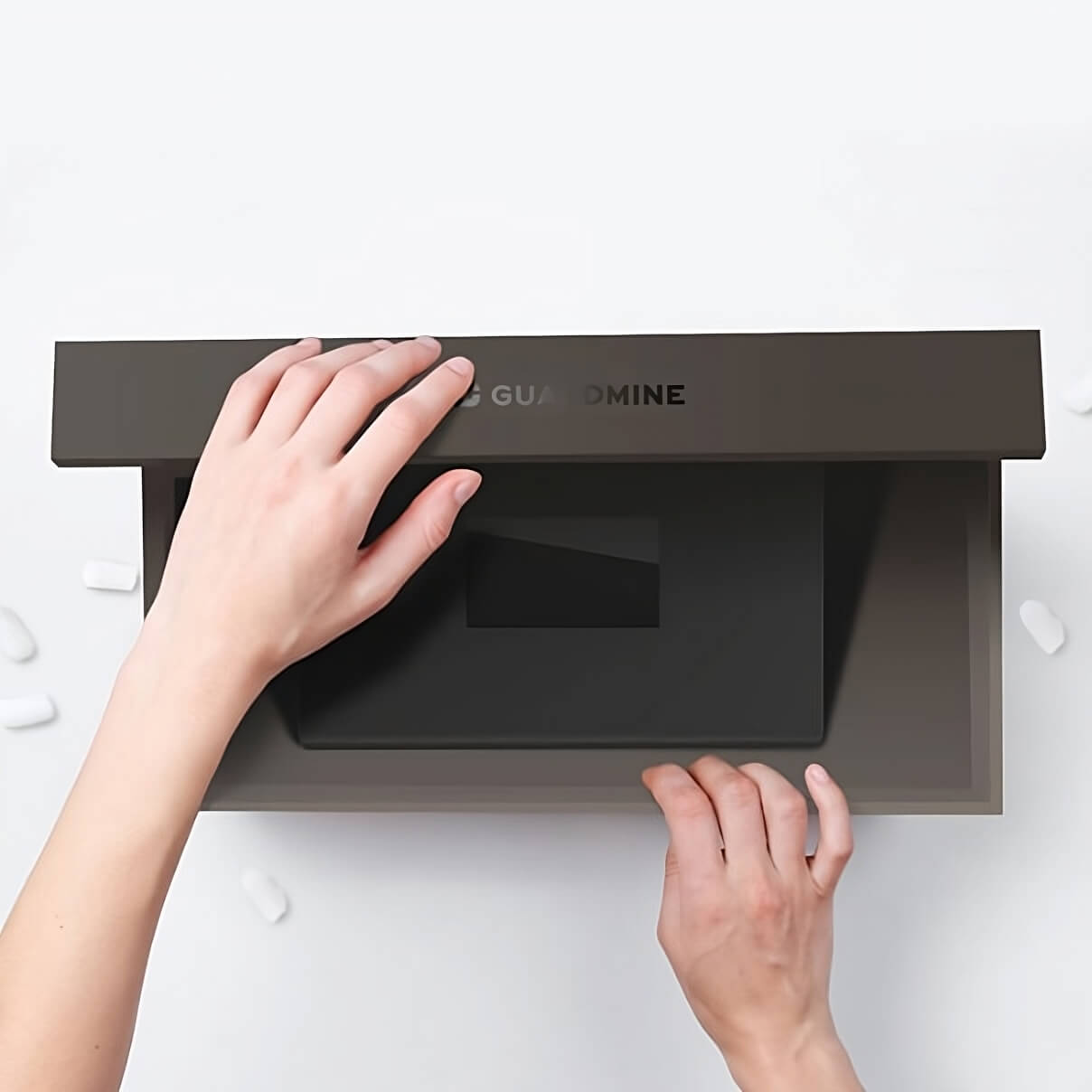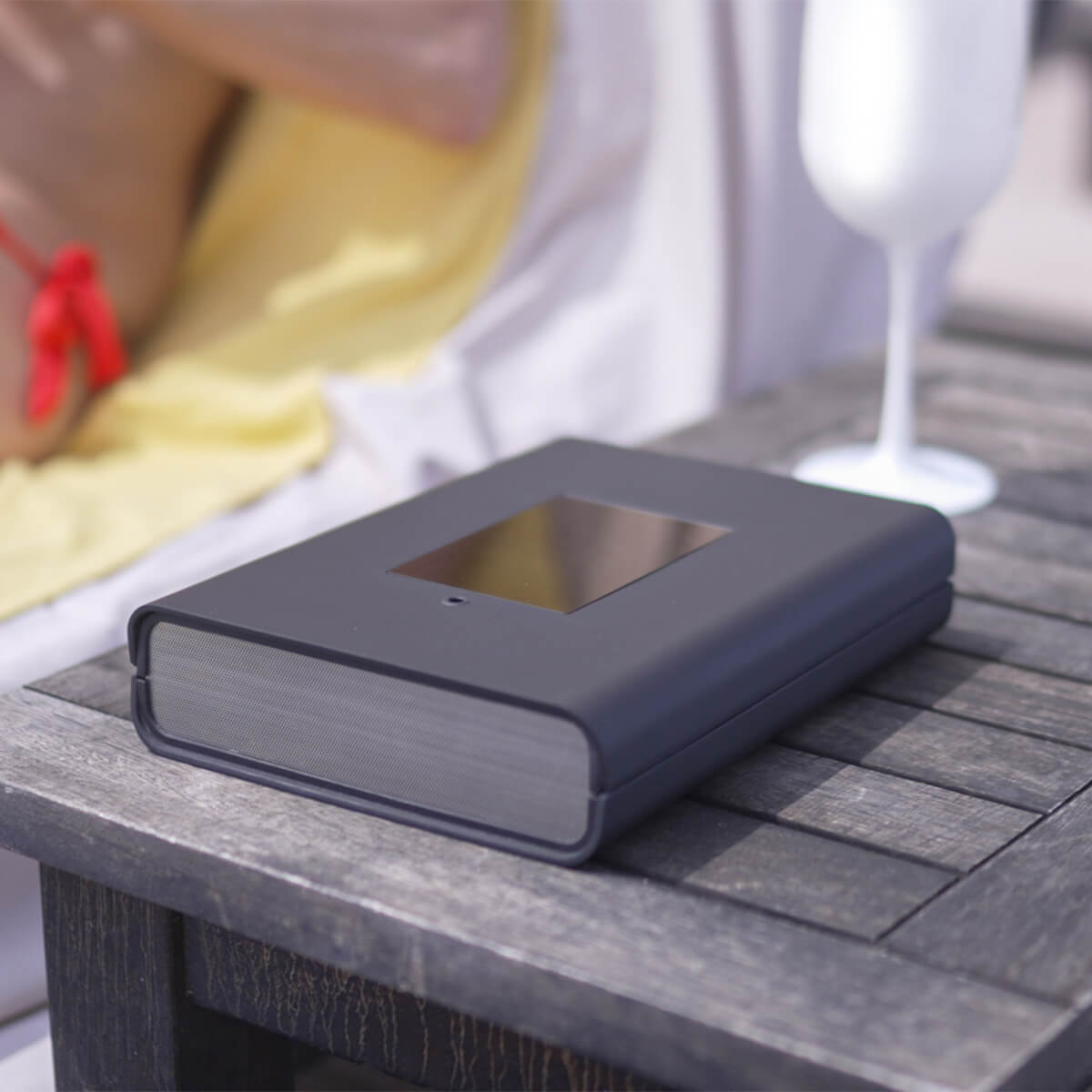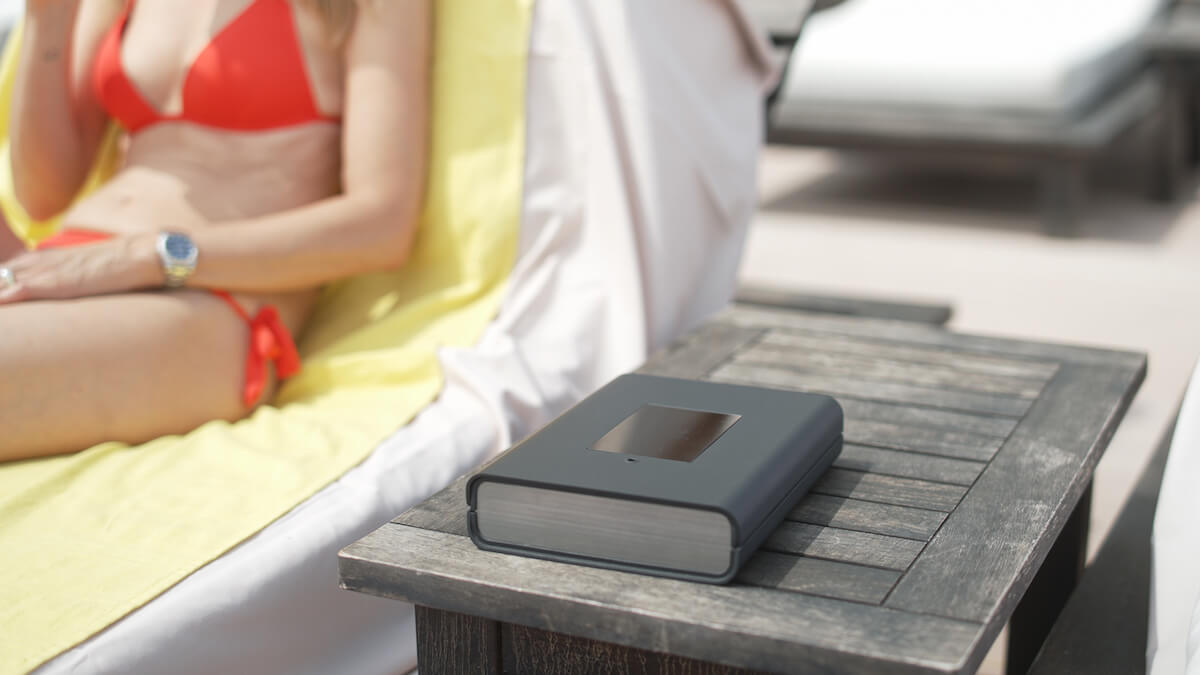 MORE SECURITY
It keeps your valuables safe! Just lock it, activate the alarm and enjoy carefree moments with your loved ones.

No one will dare to take your belongings, because every movement will sound a 100dB alarm.

Get the Guardmine and protect your valuables now!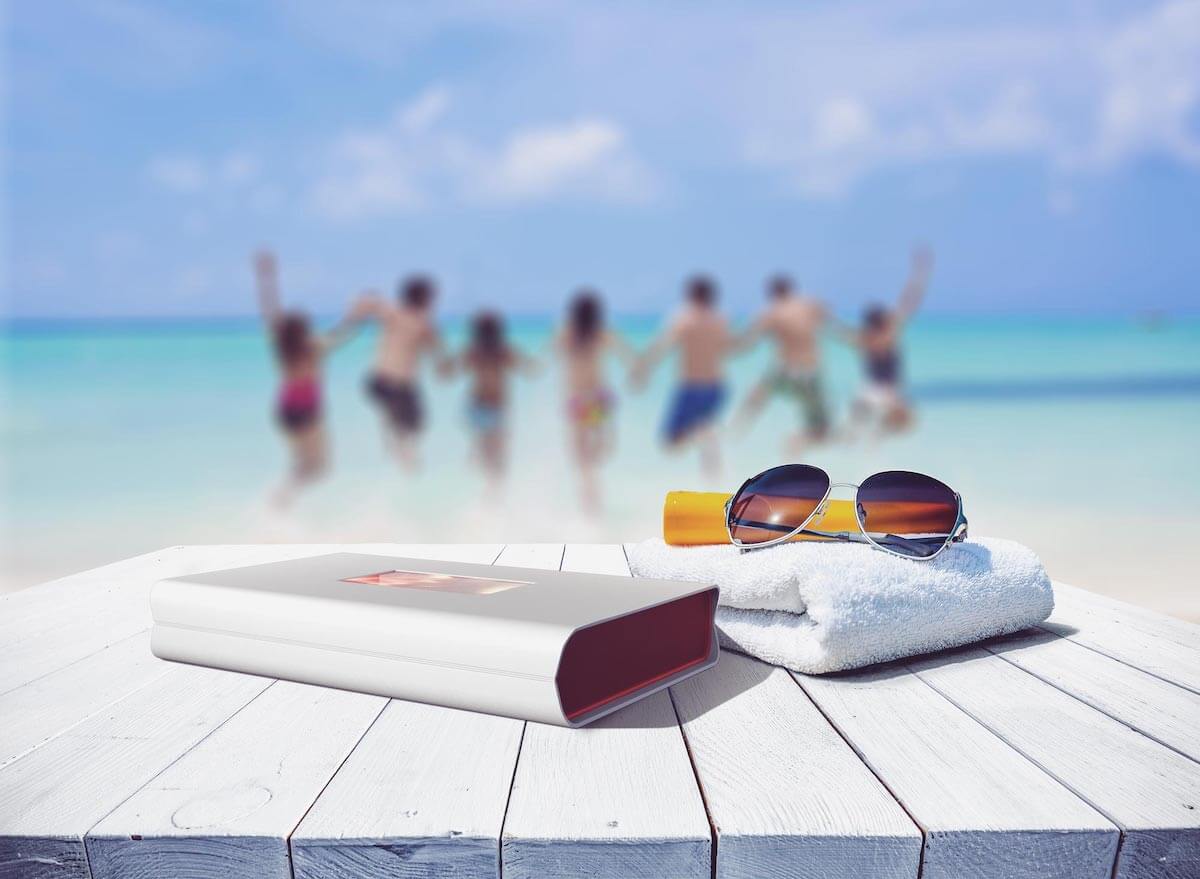 MORE FREEDOM
Discover a new dimension of freedom! With the peace of mind that your precious possessions are safe, you can relax at the beach or pool without worry.

Immerse yourself in carefree pleasure and enjoy every moment without a second thought.

Seize the chance and get this priceless freedom now!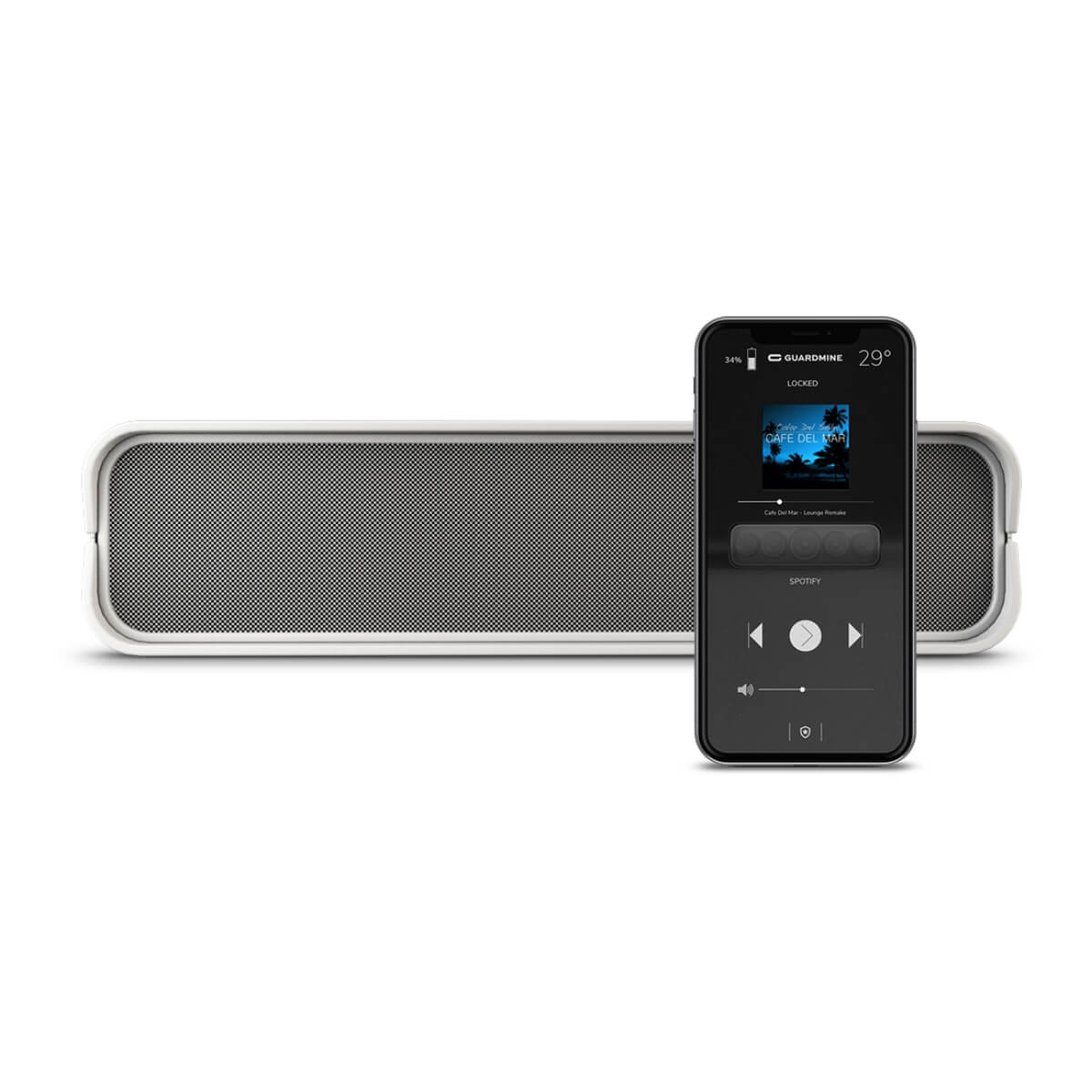 MORE SOUND
Immerse yourself in a musical experience with Guardmine Music! The powerful Bluetooth speaker lets you get carried away by your favourite songs. With the Guardmine Music, you'll be the DJ who rocks the party! The rugged design has been specially developed for outdoor use, so pack it up and take it to the beach.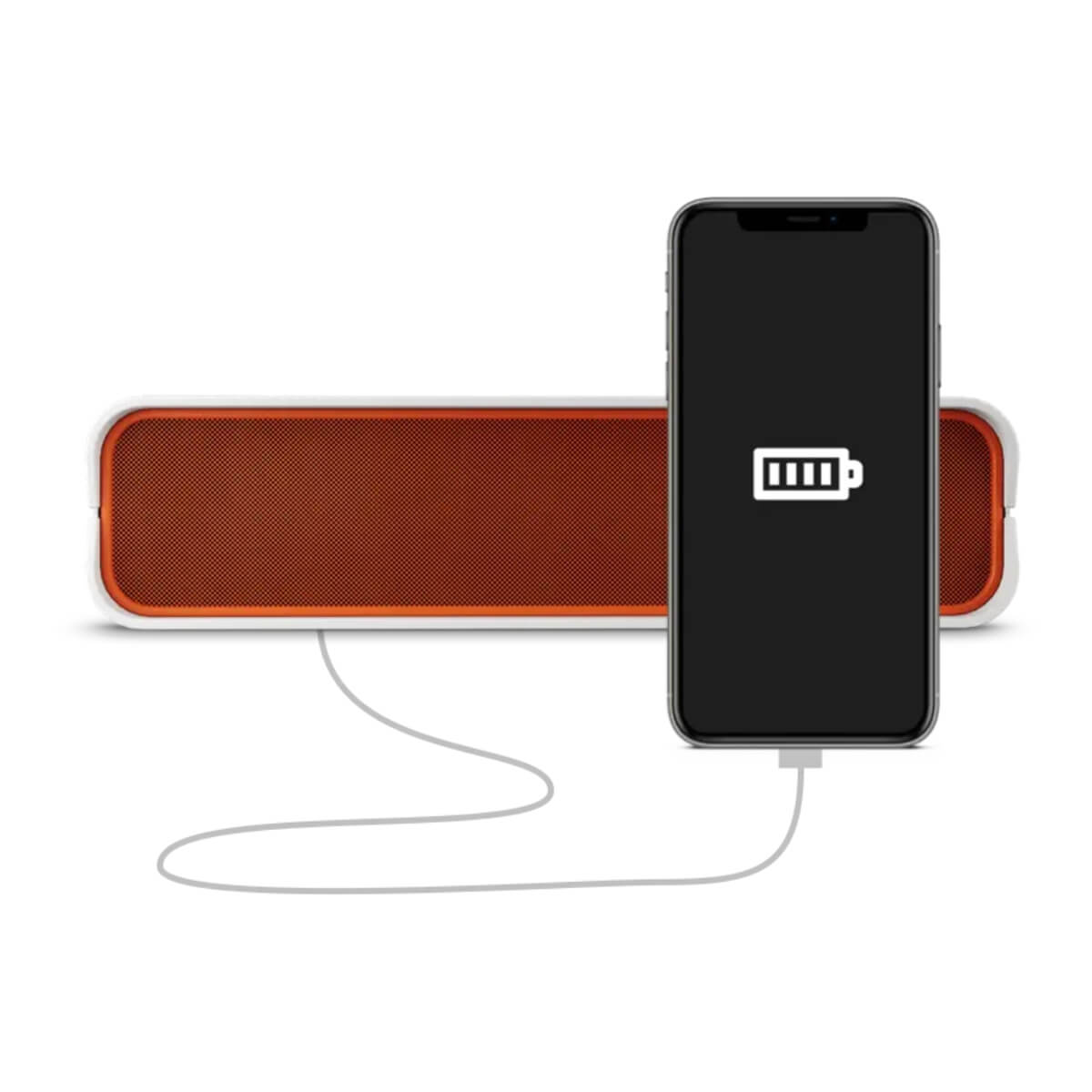 MORE POWER
Say goodbye to empty smartphone batteries - with the Guardmine you always have enough energy!
The built-in powerbank ensures that your smartphone will never run out of power again. The capacity of 4,400 mAh not only guarantees a long battery life for the Guardmine, but can also charge your smartphone at the same time.
No matter how big your adventure is, always rely on full power!
Get the Guardmine now and enjoy limitless energy that will never let you down!
Super Begleiter!
Ab jetzt nicht mehr bei Reisen wegzudenken. Super Features! Design top! Ein Tragegriff wäre noch toll! Gratulation an das Guardmine Team 💪💪💪🙌🙌
alles gut
Wie gut eine Versicherung ist, weiss man ja erst, wenn man sie wirklich braucht (hoffentlich nie).
Aber was ich bereits jetzt weiss;
sowohl Guardmine ... wie auch der Service machen mir einen sehr guten Eindruck!
Endlich ein mobiler Safe, der auch stylisch aussieht! Perfekt für den Urlaub am Pool und super bequem mit dem Smartphone zu bedienen. Einfach top!
Die Guardmine ist der beste Begleiter für meine Reisen. Ich fühle mich sicher und kann meine Musik überallhin mitnehmen. Ein echter Gamechanger!